Overnight Stays
·
Kongeparken
Accommodation Operations Manager - Master of Overnight Stays
Kongeparken is looking for a hands-on Accommodation Manager who will lead our team during day-to-day operations and take our overnight experiences to the next level.
Welcome to Bamsekongens kingdom. This is what you can expect:

At Kongeparken, we're passionate about creating a world-class guest experience. We want to offer our guests an experience that creates magical moments and memories they carry with them all through life. 
In the past few years, we've taken the experience to the next level by extending the adventure to last for two days with BrumleCamp and BateLodge, our two Glamping experiences. We're now looking for an ambitious and engaged talent to professionalize our operations, and take the guest experience to the next level. 
As the Accommodation Manager, you are expected to practice a hands-on type of leadership and work by the principle of leadership by walking. The operations can look different from day to day and your job is to make sure that they run as smoothly as possible.

The team consists of supervisors and frontline employees of variating ages - from 15 to 30, and it's your job to train and lead all team members to create the best guest experience possible. Throughout the season you will have about 80 direct and indirect reports. You also have a responsibility to work within the budgeted guidelines for the Overnight department.
The Accommodation Manager reports to the Director of Guest Experiences, and during daily operations to the duty manager of the day.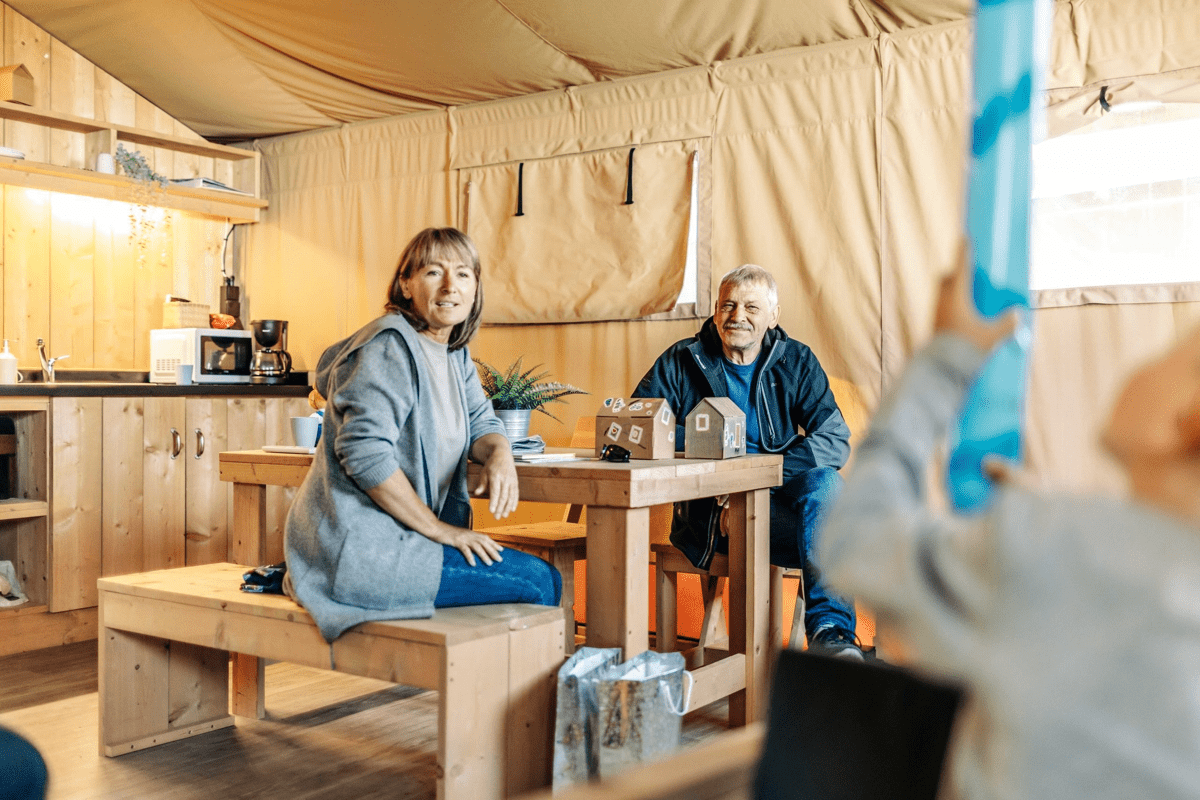 Responsibilities:
Responsible for the day-to-day Overnight-operation in the park, including:
Making sure operations run smoothly - including housekeeping, food and beverage, and entertainment offerings for overnight guests.
Creating magical moments with our guests and continuously using guest and employee feedback to improve the Overnight Experience
Staffing, and training the team to deliver high-quality overnight experience
Working in accordance with the park's values
Quality and Safety in all locations
Training and developing the Adventurer team (seasonal reports).
Continuously work to reach better guest feedback
Administrative tasks, such as creating work schedules, stock counts, etc.
Do you belong in Bamsekongens kingdom? To successfully fulfill the requirements of this role you need to have the following attributes and experiences:
An eye for detail
High service standards (systems, quality and cleaning)
Passion for delivering a magical guest experience
Focused on our guests and team members
Good attitude and a big smile
Ability to put the strategy into action
Experience from the theme park-, Glamping-, or hotel-industry
Able to work during weekends and throughout the whole summer
Fluent in English
Good leadership qualities - patience, focus, clear, persistent, and understanding
Able to lead, motivate and inspire both older "specialists" and teenagers who have the first job of their life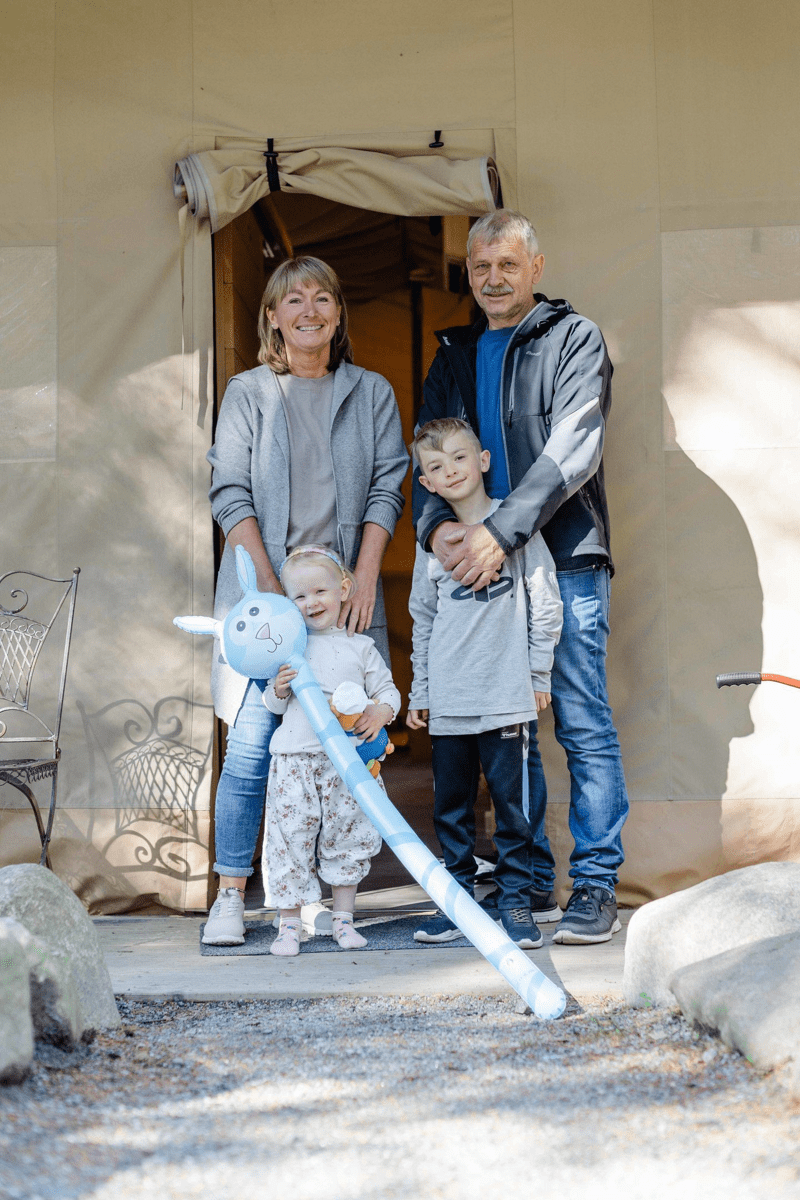 The following capabilities and experiences would work in your advantage, but are not required for the job:

Comprehension of the Norwegian language
Experience with LEAN leadership
Driver license
About the position:
Full-time, year-round position with the possibility to start during the fall
The park is in season from May until October. During this time, your focus will be on operations and making sure the guest experience delivered is top-notch. 
When the park is not in season, your focus will be on preparations. In the off-season, you might support other departments with project management/coordination and/or other forms of operations.
What we offer: 
An exciting and dynamic organization, that is quickly growing and is passionate about putting the guest first and creating magical moments. 

Two Glamping venues with huge potential and a fantastic location: right in the middle of a theme park, ready for you to make your mark! 
Avdelning

Overnight Stays

Steder
Kultur
Leke - Lære - Dele - Utforske - Spenning - Magi

Uansett rolle og arbeidsoppgaver i Kongeparken er verdiene viktige for oss. Det er verdiene våre som ligger til grunn i alle magiske øyeblikk vi skaper, alt sukkerspinn vi selger karuseller som styres. Vårt mål er å bli Skandinavias beste temapark og verdensmestere i magiske øyeblikk! Vårt daglige mål er å gi våre gjester en god dag full av opplevelser, magi og spenning.
Om Kongeparken
Temaparken ligger på Ålgård, drøye 20 minutter fra Stavanger sentrum. Opplev over 60 attraksjoner og show! Aktivitetene er lagt til rette for barnefamilier og målgruppen er 3-14 år.
Overnight Stays
·
Kongeparken
Accommodation Operations Manager - Master of Overnight Stays
Laster inn søknadsskjema
Jobber du allerede i Kongeparken?
La oss rekruttere sammen og finne din neste kollega.